Trucked my 954 and my buddies 749 up from San Diego this morning to Monterey for MotoGP. Pretty uneventful and ordinary. Since we arrived by 12:30 and still had time, we decided to head over to the 1 for some curves on PCH. After 2 hours of weaving through traffic and taking in some nice curves...this happens: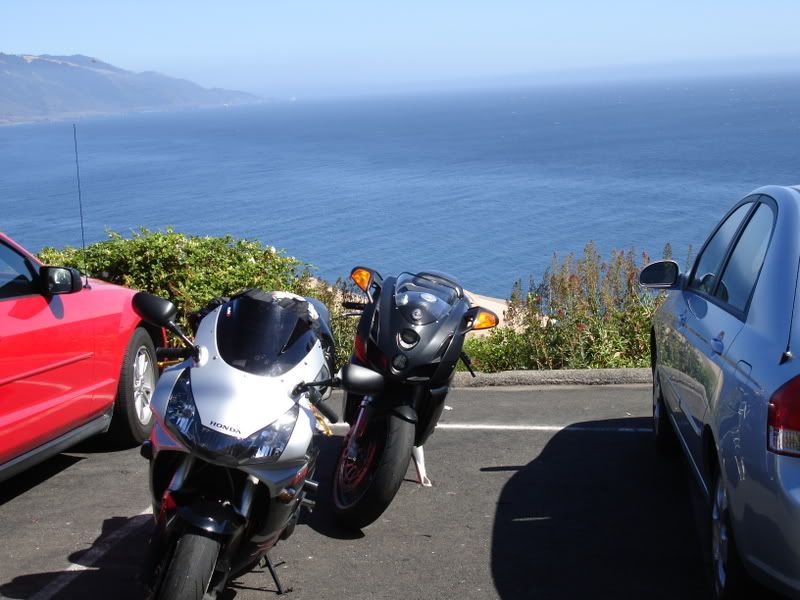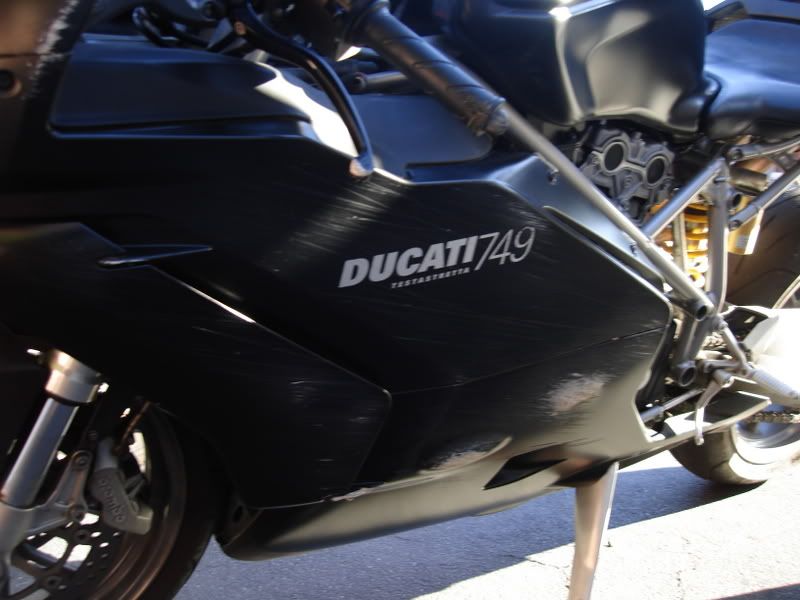 According to him, he was slowing down for traffic when he low-sided. Poor little duckie!
The day did get better when we happened to walk into a RedBull party and we got all of our drinks for free. I'll let you guys know what happens tomorrow!