Three Sisters Peak Mountains in the background.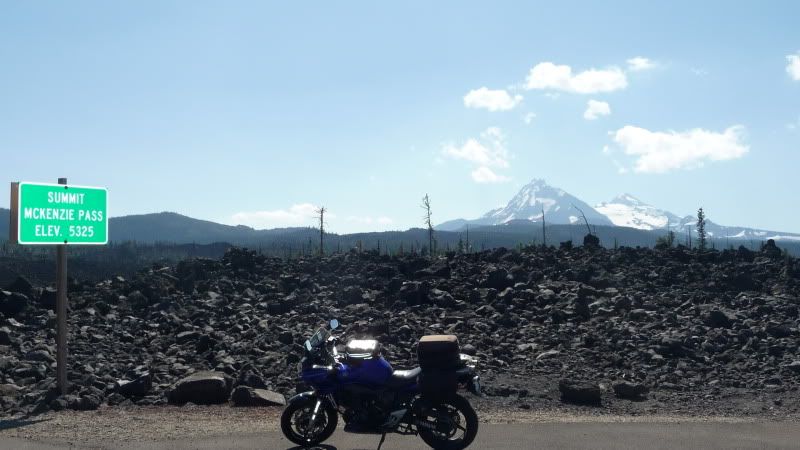 After luch in Bend Or, onto Lakeview Or, a whole lot of nothing. Refueled in Lakeview and headed into N. Cal on US. Hwy 395. After about 60 miles, I decided to head east towards the town of Gerlach Nv, home of the Burning Man Festival. Nice set of twisties, with very little traffic. Once into the town, I stopped at the only gas station where there must have been 3 dozen vehicles, cars, truck, rv's waiting to get fuel. I was told the entire town was out of power. I was only 110 miles from Sparks NV, so I left and made it on the same tank from Lakeview Or. Otherwise, I would have been screwed trying to wait for fuel behind those line of vehicles, that's if they ever got the power restored.
Nev Hwy 447
End of Day 7: 14 hour on the saddle, 640 miles. Overnight in Sparks Nv.
Day 8: Left 0830 down US Hwy 395 through Reno, Carson City, Minden Nv, Topaz Lake and then another Epic Road. I headed west up Ca. Hwy 108 up the Sonora Pass.
Probably one of the most technical roads ever to ride. I say this because the road has a 25% grade. The road is also very narrow to begin with. There are no warning signs what kind of corner lies ahead as well as what speed you should be recommended in taking. Not that I ever go around that slow, but if you see a 15mph sign, you know that there is a very sharp turn ahead. But like I said, there are no signs to warn you. So every corner is a guessing game. Plus it was not the cleanest road, as there were quite of gravel accumulated in the middle of the lane around corners.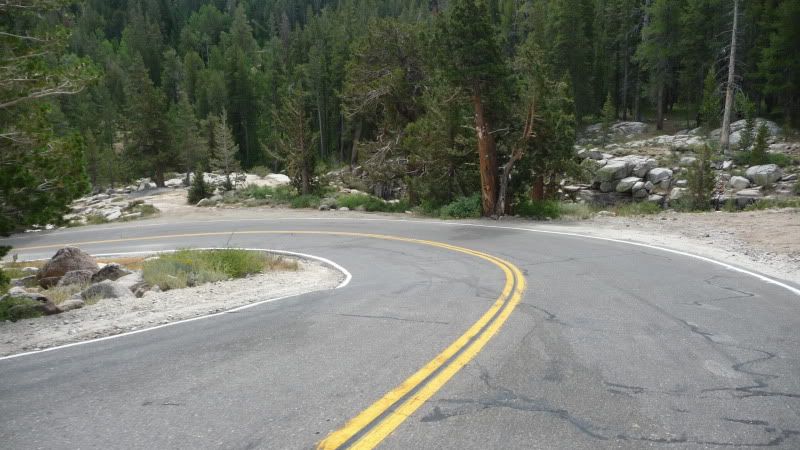 You also have crests, so you never know what is over them. Could be a CHP, yes it was once, or just another sick corner.
After I went up, I went back down again toward Hwy 395. From there, I headed back towards Vegas via Ca. Hwy 120 where it took me around Mono Lake. I took a 2 mile gravel road down to the lakeshore. But not before having a killer burger at the Rhino in the town of Bridgeport Ca.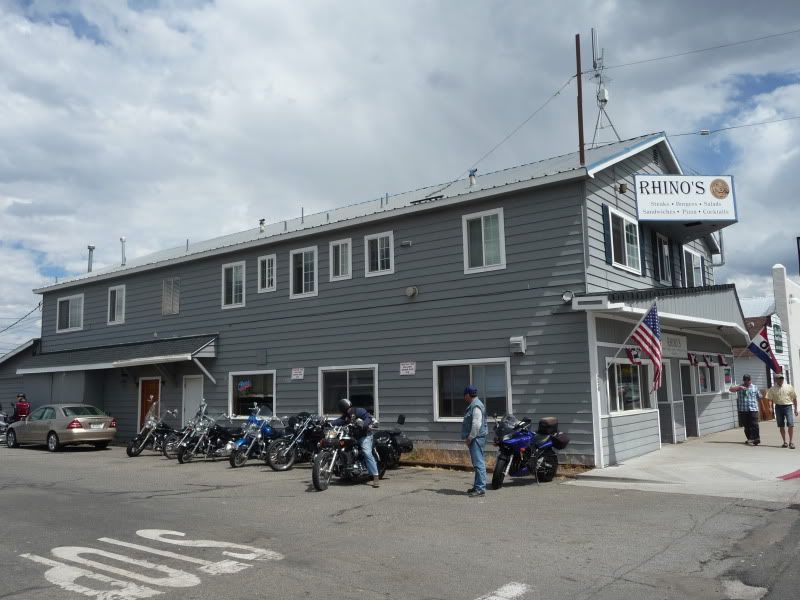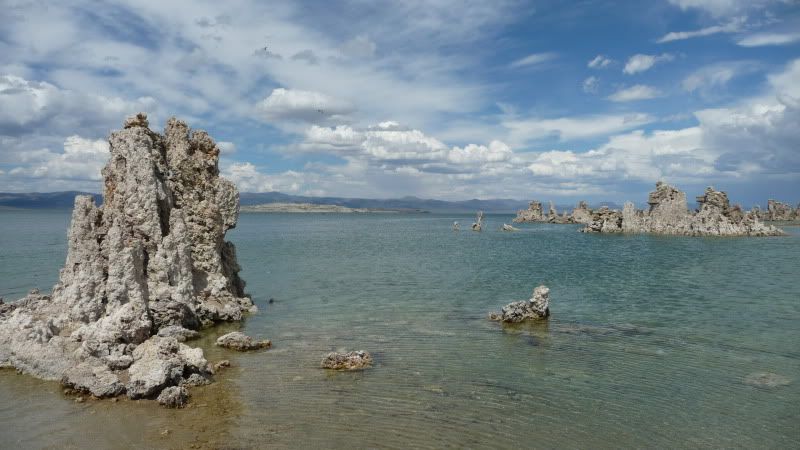 Near Tonopah, I hit some severe thunder and dust storms. But it was refreshing to get wet, I didn't even bother to put on my rain gear, I wanted to get drenched!
End of day 8: 11 hours on the saddle 550 miles.
Total miles ridden in 8 days, 3185. The FZ6, the Swiss Army Knife of motorcycles. It can carve the canyons, go offroad, great everyday commuter, great touring bike and someday it will become a great track bike.
I hope this will inspire many of you to take a week long road trip on your own bike, whether it's by yourself or with some friends. There are no words to describe a long motorcycle trip. You just have to go out and do it and find out how it feels. Once you do it, you will want to do it every year. And I am not talking about trailering the bike!